Partnership Opportunities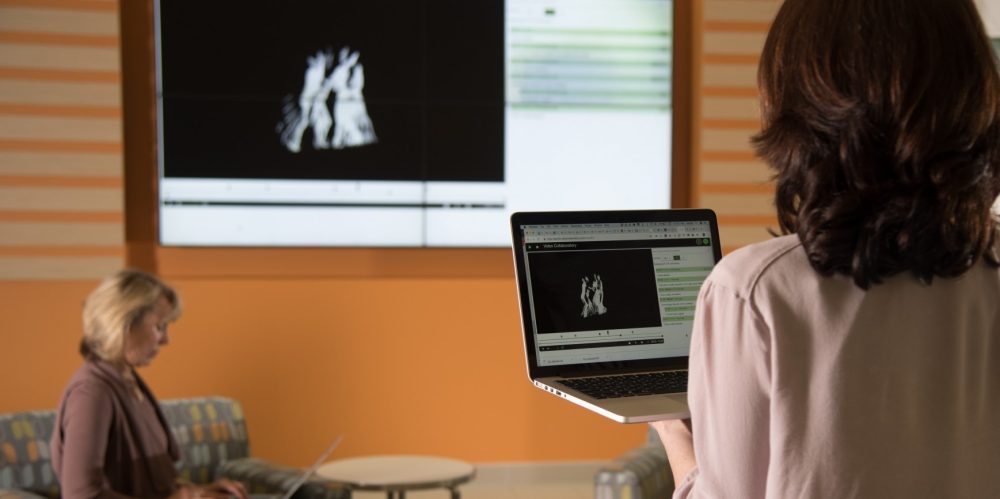 Staking its claim as the region's premiere urban research university, UNC Charlotte is dedicated to university-industry partnerships with an emphasis on research and innovation, business growth, and job creation. Our pioneering spirit, coupled with our commitment to industry engagement and collaboration, has created robust partnership opportunities. The Research Partnerships is the University's portal through which these important collaborations are created and enriched.
Research Contracts
UNC Charlotte research faculty and academic departments engage in contracted applied research projects with industry and government partners. Let us know about your research needs and we will work with our research assets to determine capabilities and strategies forward. ORP is able to reach across academic units to assemble an interdisciplinary project team designed specifically to tackle your research challenge and take your R&D efforts to the next level.
Research Center Services & Specialized Equipment
UNC Charlotte has eleven research centers, institutes, and clusters as well as five active NSF Industry/University Cooperative Research Centers (IUCRC). Each of these centers, institutes, and clusters has its own unique services and state-of-the-art facilities and equipment that can be accessed through partnership agreements. Learn more on-line about our research centers, institutes, and clusters.
Expert Resources
UNC Charlotte is rich with faculty expertise across seven academic colleges, 50 academic departments, and the Graduate School. Faculty engagement, research collaboration, and industry consultation can take various forms. ORP can work with partnering businesses to initiate and facilitate academic unit interface, review required contract documents such as Non-Disclosure Agreements, provide commercialization support, and monitor progress. Contact us directly to discuss matching our expert resources with your business challenge.
Student Talent
With over 29,000 enrolled students across seven academic colleges as well as 140 graduate programs through the Graduate School, access to UNC Charlotte's exceptional student talent is just a mouse click, email, or phone call away. ORP often provides direct connections between University Business Partners, student internships, and employment talent that align with the needs of all parties. The University stands ready to develop formal internship programs like the highly regarded Bank of America Applied Technology Program (ATP). Or, student employment, internships, and practicums can be tailored on a per project basis. Whatever your talent pipeline needs are, ORP, the UNC Charlotte Career Center, and the University's seven academic colleges and Graduate School can provide difference-making assistance.
Senior Design Program
The Lee College of Engineering's Senior Design Program brings together students and industrial partners in this capstone two semester class project. As they tackle real-world engineering projects, the students and their industry supporters are afforded unlimited possibilities for learning and achievement. Our engineering and engineering technology students develop critical skills and work in multi-disciplinary teams while applying Electrical, Computer, Mechanical, Systems and Civil engineering knowledge, skills, and technologies. This is an exceptional and low-cost way to get UNC Charlotte engineering student talent plugged into solving your R&D challenges. Learn more about the Senior Design Program here.
Space Leasing/Licensing
The Office of Research Partnerships oversees approximately 120,000 sq.ft. of leasable premium office and laboratory space on the UNC Charlotte campus. Additionally, the University can provide land lease agreements to support the physical location of free standing buildings in the Research sector of campus. PORTAL, our signature industry-university-government partnership facility, contains expandable office space, secure research areas, and flexible terms. State-of-the-art laboratories ranging in size from 325 to 800 sq.ft. are available for licensing as well. Our lab spaces are perfect for R&D projects and prototype development. Single benches (150 sq. ft. min.) in a shared lab environment can be licensed on a limited availability basis. Also, fume hood and/or bio labs are available for licensing on a limited basis. All business partner space licensing through the Office of Research Partnerships includes amenities such as utilities, 24/7 HVAC, custodial and maintenance services, access to meeting rooms and common spaces, and facility security. Our space licensing rates are competitive and our terms flexible.