PORTAL and Lab Space Licensing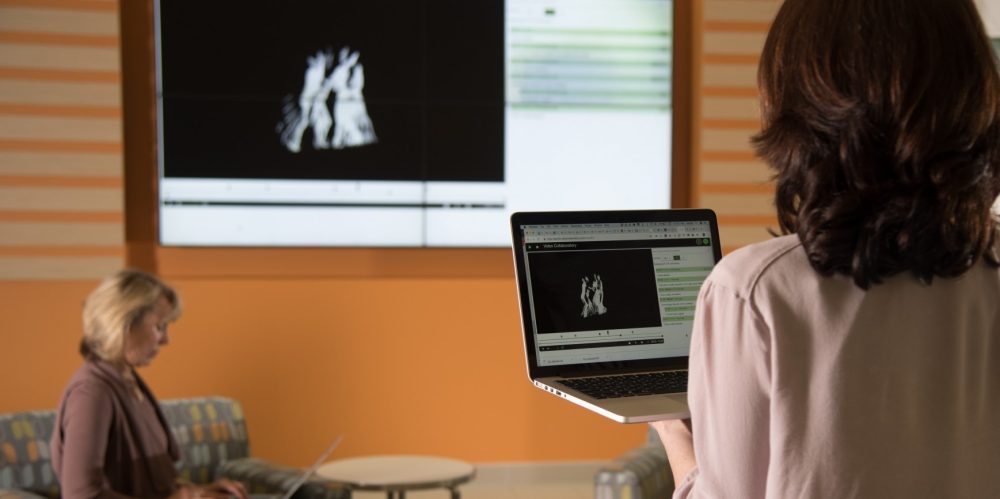 PORTAL Industry-University Partnership Hub
The Partnership, Outreach, and Research to Accelerate Learning (PORTAL) building, located on the UNC Charlotte campus, is a premier workspace and innovation center for regional and global business pioneers. PORTAL was designed to spur business growth and job creation, promote research and innovation, and support the entrepreneurial ecosystem in the Charlotte region.
PORTAL is outfitted with over 90,000 square feet of floor space dedicated to business innovation and partnership with front door access to the exceptional resources, facilities, and academic talent found on the 1,000 acre UNC Charlotte campus. It is located at the gateway to campus with easy access from Routes 85 and 485 and immediate adjacencies to University Research Park and University City retail services. Visitor parking is conveniently located in the CRI Deck just one block away. The Charlotte LYNX blue-line light rail stop at the JW Clay/UNC Charlotte platform is just a 2 minute walk from PORTAL. For bikers and hikers, the 7+ mile Mallard Creek and Clark's Creek Greenways are directly accessible from PORTAL and the UNC Charlotte campus. And, of course, the Charlotte-Douglas airport is just a short drive away.
PORTAL has a contemporary aesthetic and 4-story atrium bound by office suites, meeting rooms, and a café. Business tenant offices and suites start at about 200 square feet and are expandable as required. An abundance of naturally lit community gathering spaces – including glass enclosed meeting rooms located on two atrium transecting bridges – facilitate networking and idea exchange. Business tenants have access to any of PORTAL's four meeting rooms on a scheduled basis. It is no surprise that discovery-driven businesses are pursuing PORTAL as a desired business partnership address. Step inside and see for yourself – take a 3D virtual tour of our Innovation Powerhouse today.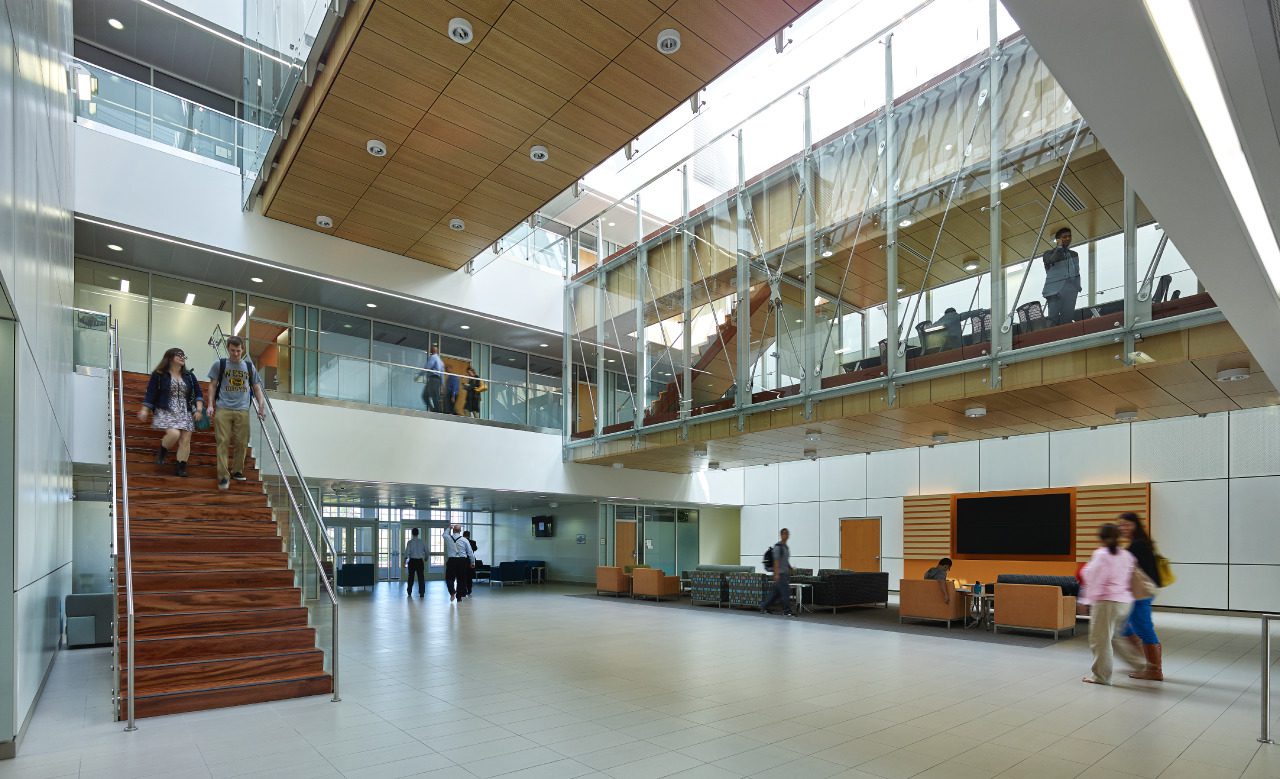 Laboratory Facilities
Contemporary laboratory lease space is available through the Office of Research Partnerships as well. Labs ranging in size from 325 up to 800 sq. ft. are available in several buildings throughout the UNC Charlotte campus. Our well-appointed labs are perfect for R&D projects and prototype development. Single benches (150 sq. ft. min.) in a shared lab environment can be licensed on a limited availability basis. Also, fume hood and/or bio labs are available for licensing on a limited availability basis.
For more information please contact:
Bella Hux
Research Partnerships
UNC Charlotte
Office: 704-687-5690
bmhux@charlotte.edu
Ali Mateen
Division of Research – Business Office
UNC Charlotte
Office: 704-687-7993
amateen@charlotte.edu